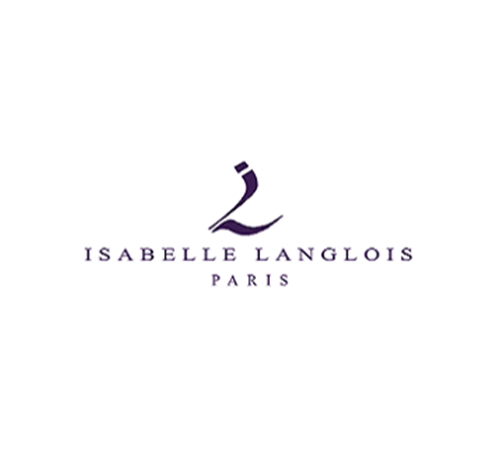 Isabelle Langlois
Established in Paris, Isabelle Langlois Shares Her Passionate Devotion to Coloured Gemstone Jewellery in The Parisian Macao.
Isabelle Langlois belongs to a family involved in gemstone cutting and dealing for many generations. As such, she received a dual inheritance: the superior knowledge of coloured gemstones handed down from her forebears, on the one hand; the graphic influence of Parisian high-end jewellery, on the other.
This dual inheritance results in a poetic and warm style. Amidst the wide assortment of shades, sizes and shapes, Isabelle Langlois plays with over 70,000 gemstones to translate into jewels looking like flower bunches the many emotions she feels at contemplating Mother Nature's treasures.
Location
Shop 331, Place Vendome, Level 3
Phone Number
+85328966618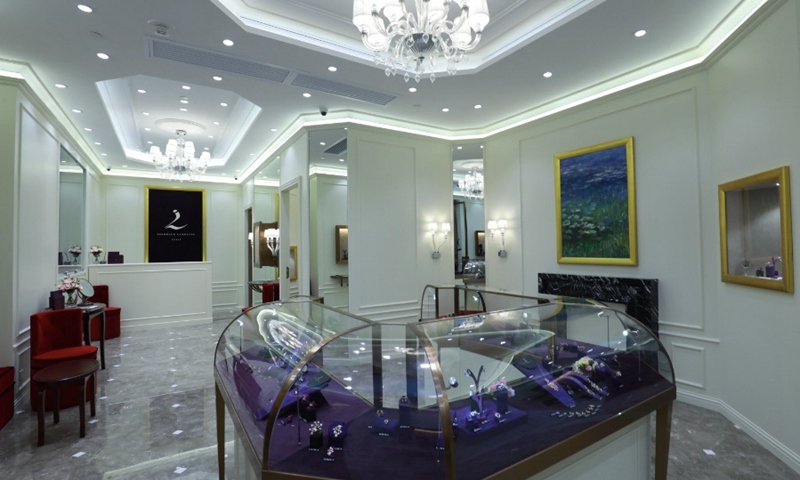 ---
Grown up in a Jurassien family of gemstone cutters and dealers, Isabelle was introduced to coloured gemstones since her earliest days.
As a young schoolgirl, she drew and created her first jewel with crumpled metal and coloured glass cabochons: the beginning of a successful career!
Isabelle perfected her skills by spending a few years in a high-end jewellery workshop, where she worked for the prestigious Maisons established in
Place Vendôme. Then, she decided to found her own jewellery Maison in 1992.
With much elegance and grace, the renowned designer believes in the magnificent charm of Mother Nature. "God created flowers, but Man cut them to form bouquets, as handpicked flowers of myriad colours, various species and from all native regions of our Earth. A wonderful gift but yet so fragile: the emotions conveyed by a bouquet, captured forever … " - Isabelle Langlois.
---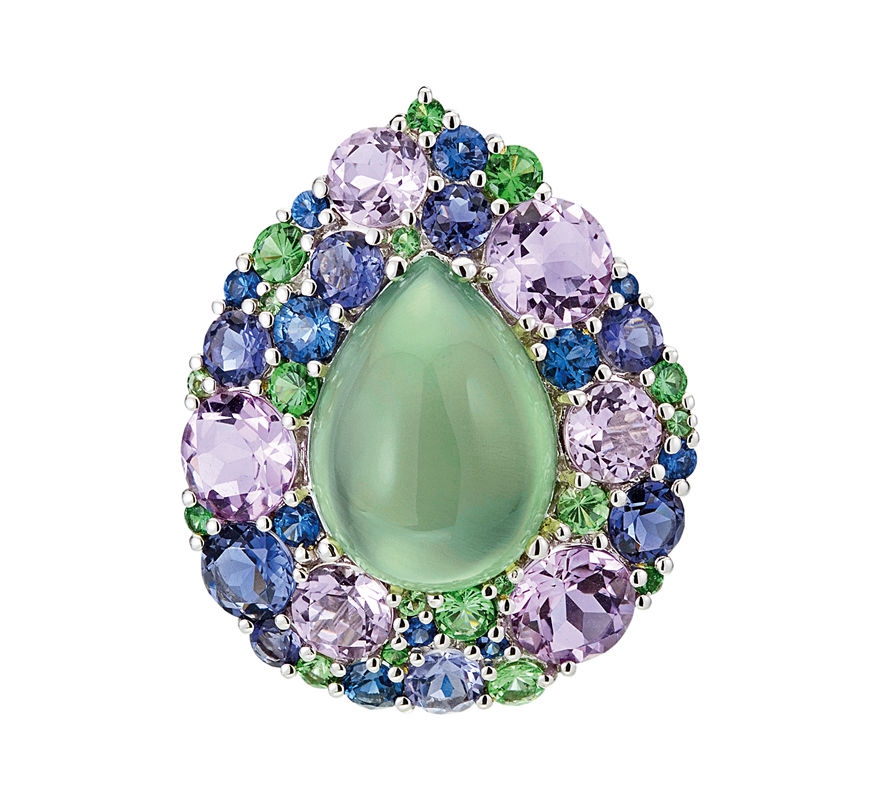 Émotion Collection – Émotion Poire Pedant
Prehnite, Roses de France, Tsavorite Garnets in White Gold.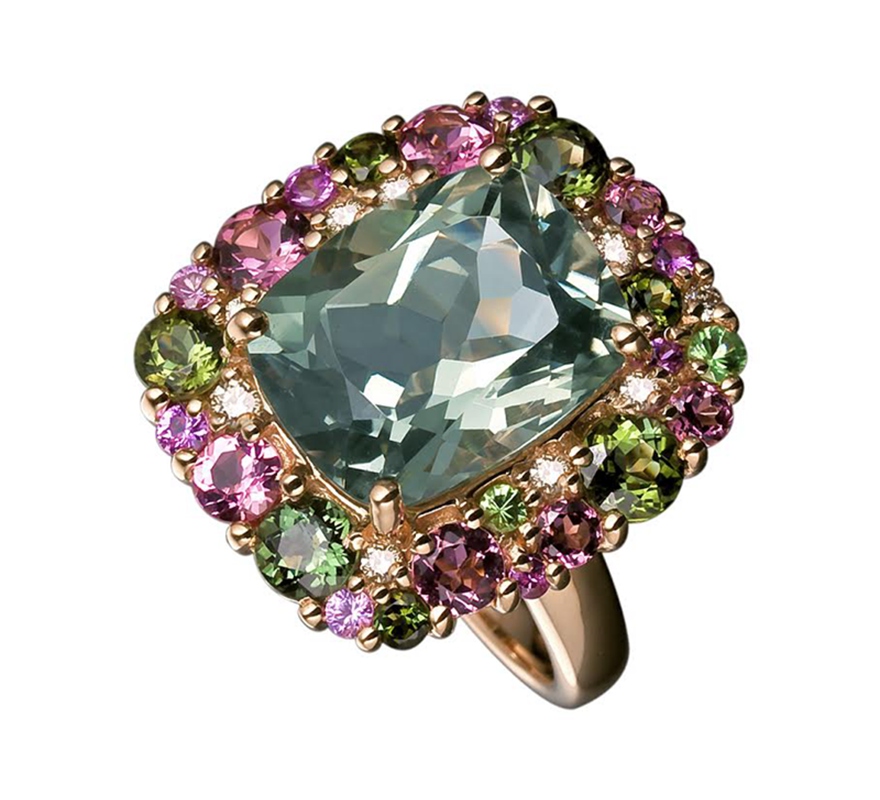 Émotion Collection - Émotion Coussin Ring
Green Quartz, Pink Sapphires, Pink & Green Tourmalines, Tsavorites, Diamonds in Rose Gold.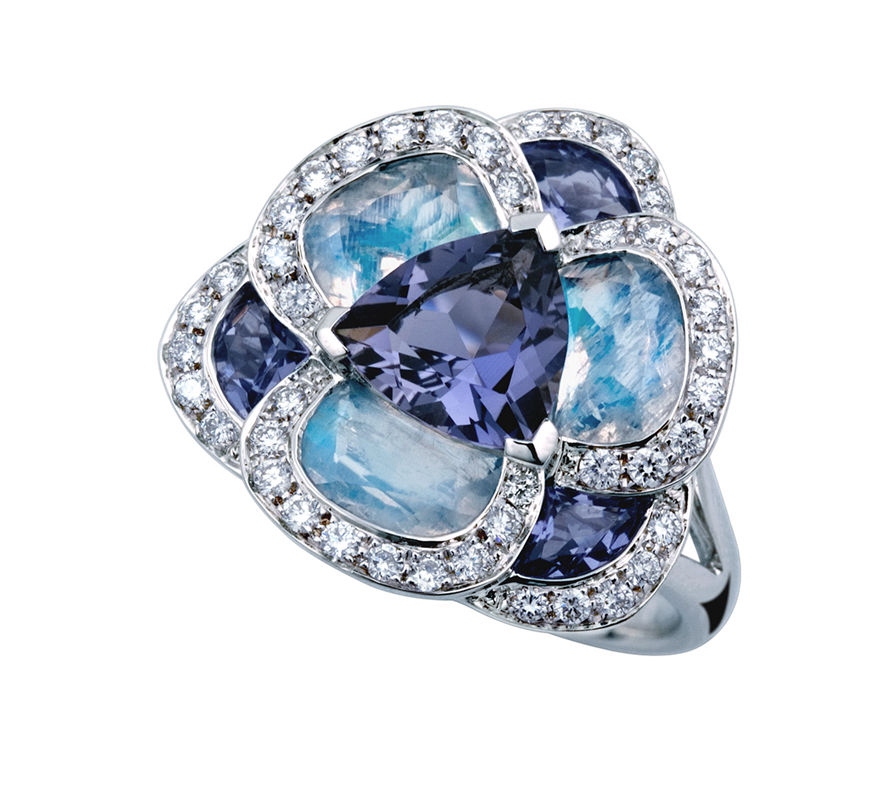 Flora Pensee Collection - Ring
Diamond, Iolite, Moon Stone in 18k White Gold.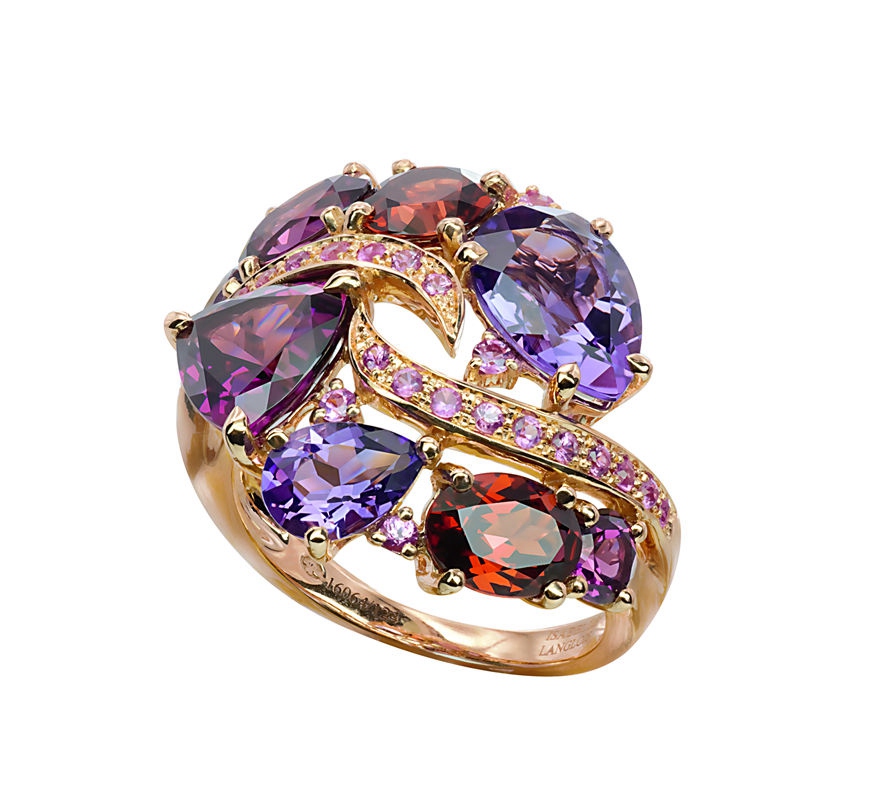 Eden Collection - Ring
Amethyst, Rhodolite and Sapphire in Rose Gold.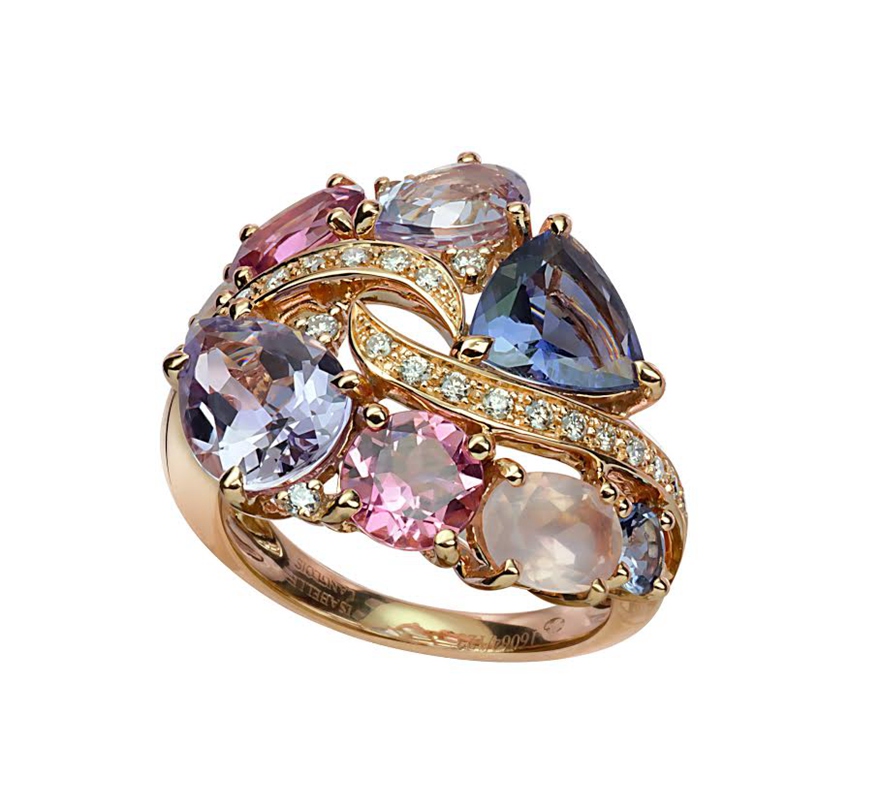 Eden Collection - Ring
Diamond, Iolite, Pink Quartz, Pink Tourmaline and Roses de France in Rose Gold.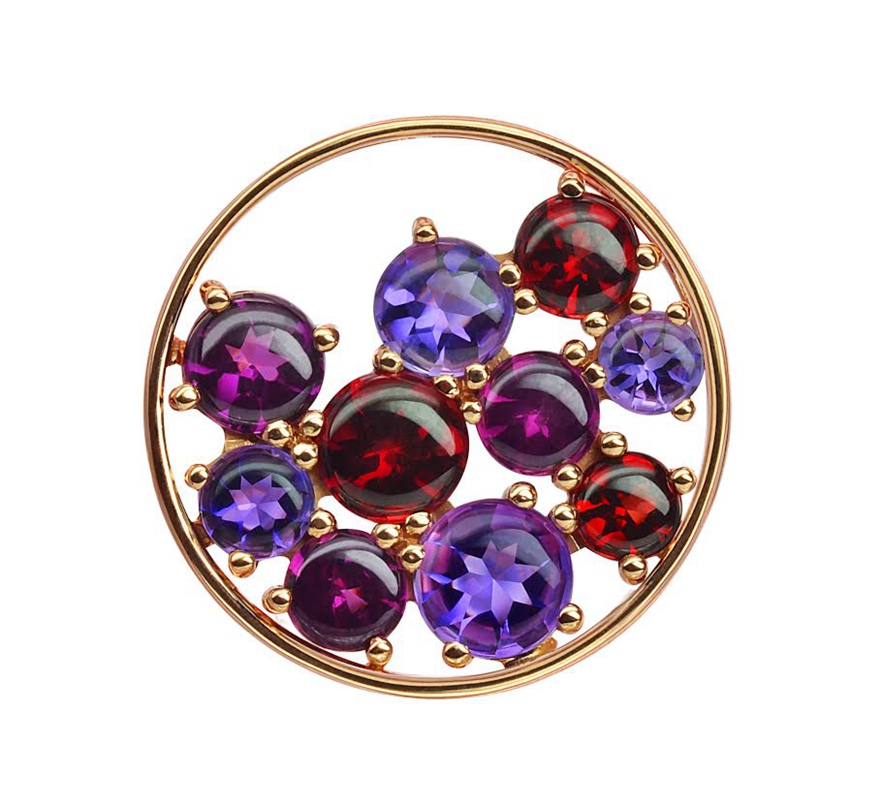 Sac de Billes Collection - Pendant
Amethyst, Rhodolite, Citrine in Rose Gold.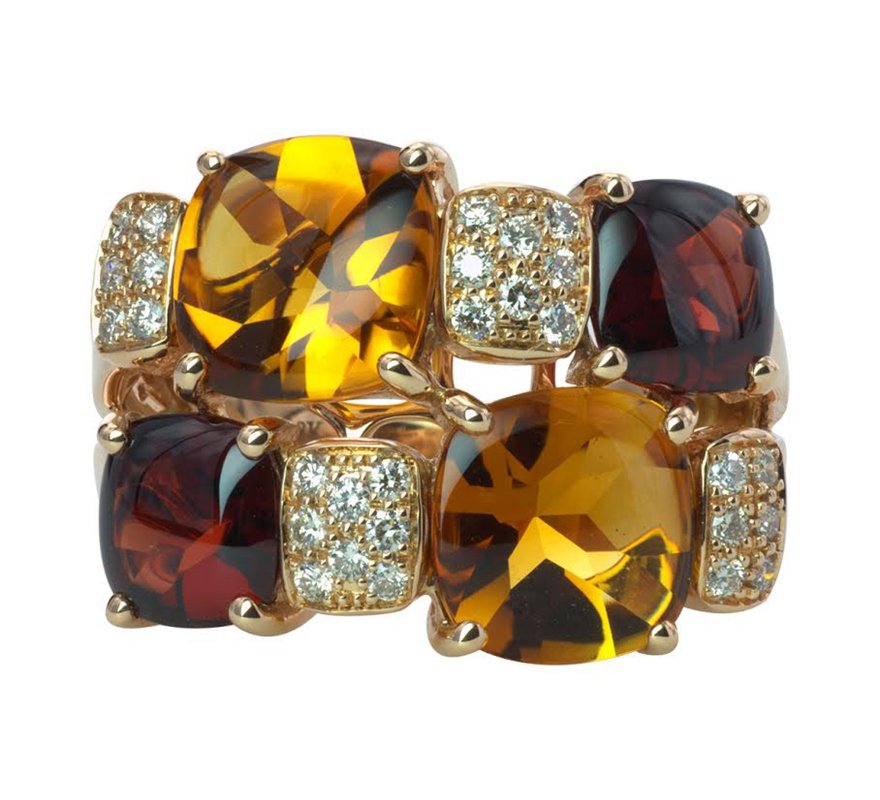 Pavés de Paris Collection - Ring
Diamond, Garnet, Citrine in 18k Gold.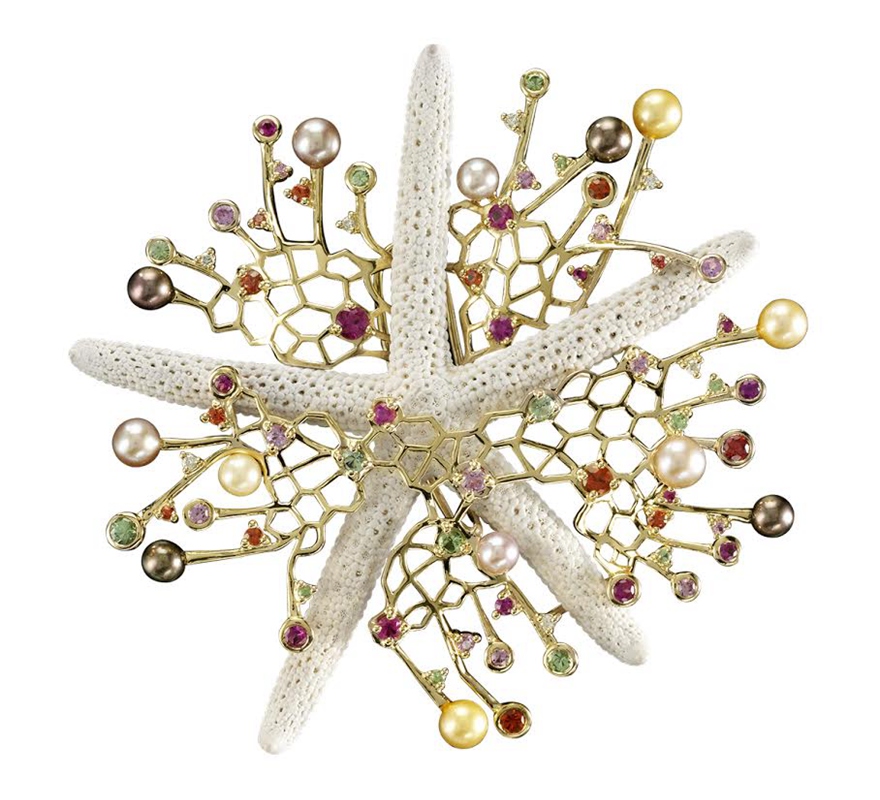 Ocean Collection - Brooch
Diamond, Roses de France , Tsavorite Garnet, Garnet, Pearl in 18k Gold.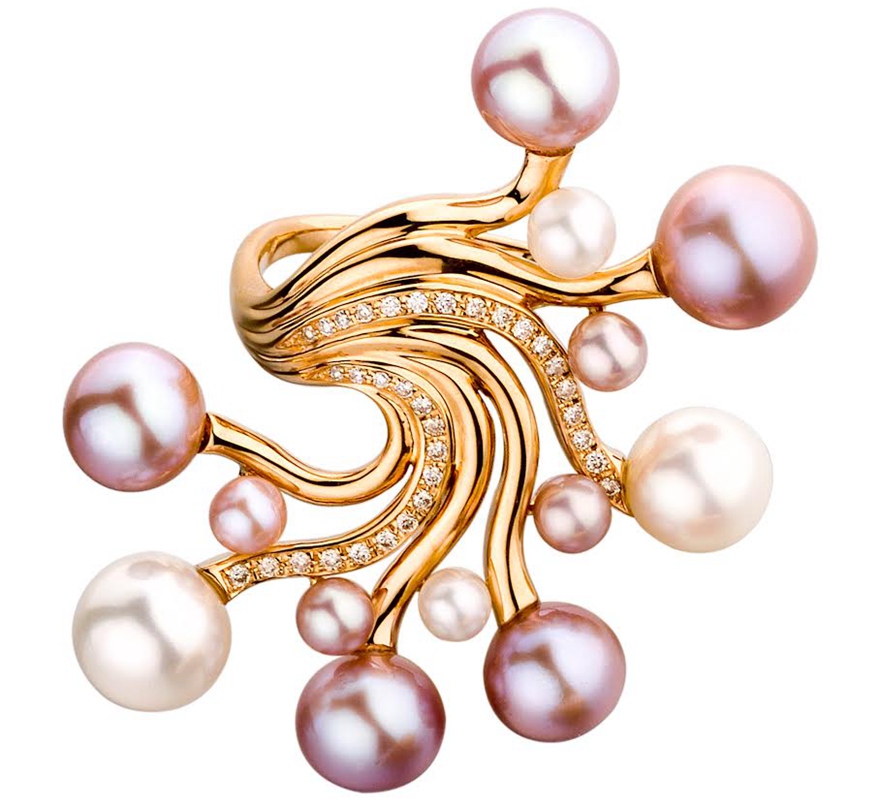 Pearl Collection - Brooch
Diamond, Pearl in 14k gold.